We are thrilled to share the magic of Lego Duplos with others who enjoy them as much as we do! Be sure never to miss out on any of the Duplo fun by subscribing to our mailing list. Sign up today and you will receive our guide "Build Your ABCs: Learn Alphabets and Numbers With Brick Toys" absolutely free! Inside this FREE e-book you will find:
A different model that can built for each Duplo letter of the alphabet
Links to instructional videos that show you how to build each model step by step
Colorful pages to help your toddler use bricks to learn how to count
Colorful pages to help your toddler use bricks to begin learning addition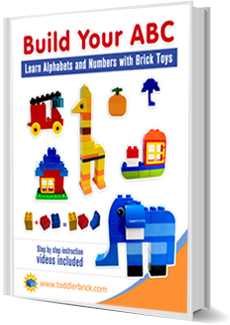 The models in the book were inspired by our son and your child is sure to love building them over and over again!
In addition to this FREE guide, as an added bonus when you subscribe you will also receive our printable Lego Duplo Alphabet mats free!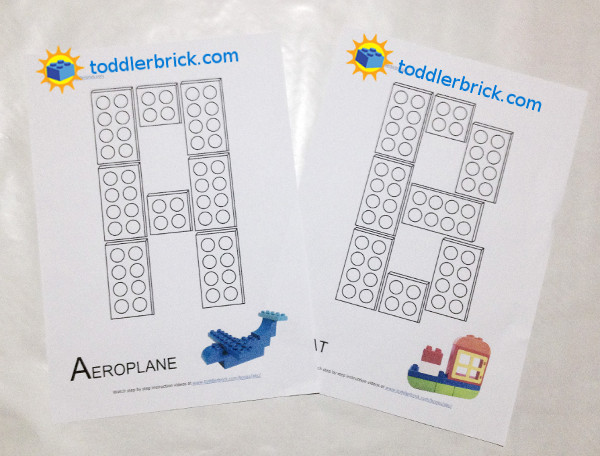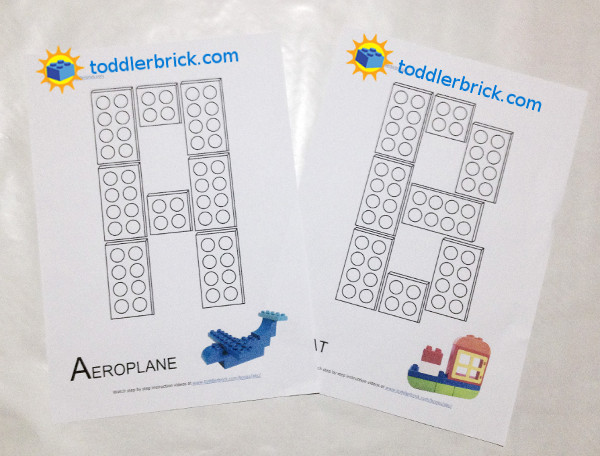 Each mat comes with a layout of a letter of the alphabet that children can use Lego Duplo bricks to form. At the bottom of each mat is a word and corresponding picture of an object that begins with the letter on the mat, such as aeroplane for A and boat for B.
But the fun doesn't stop there, as an added bonus each mat includes a link to an instructional video on how to build the featured object with Lego Duplo bricks!
These Lego Duplo Alphabet mats are a great way to encourage your little one to begin learning the alphabet while engaged in creative play. The mats each feature a different Duplo letter of the alphabet and are simple and fun to use. Simply:
Download the pdf file
Print the mat out
Begin playing and learning!
In addition to these awesome freebies, subscribing is also a great way to stay up to date on all the latest Duplo creations. Toddlerbrick is your one stop shop for Lego inspiration. Never be stuck for ideas again! Subscribe today!
Please subscribe with your email address and we will email you the link to download the books.